Are you struggling to get the list of best shows like See? Well, we are here to help you in getting through this problem. "See" is a sci-fi television series set in the 21st century wherein a deadly virus causes the vanishing of almost the entire humankind, pretty much similar to what Covid has done to the world in the past 3 years.
As a result of this disaster in the show, the coming generation loses the ability to see. To know what happens next, we suggest you to watch it yourself. No spoilers here!
Are you one of those who experience thrill in watching series with a lot of action sequences, be it historical drama or science fiction?
We are pretty sure that you are here to look for action, adventure, and sci-fi genre based shows. Well, we've got your back. Scroll down to check out the list of the shows that we recommend for you to watch if you have liked "See".
Top Shows Like See That Must Be A Part Of Your Watch List
1. Game Of Thrones (2011)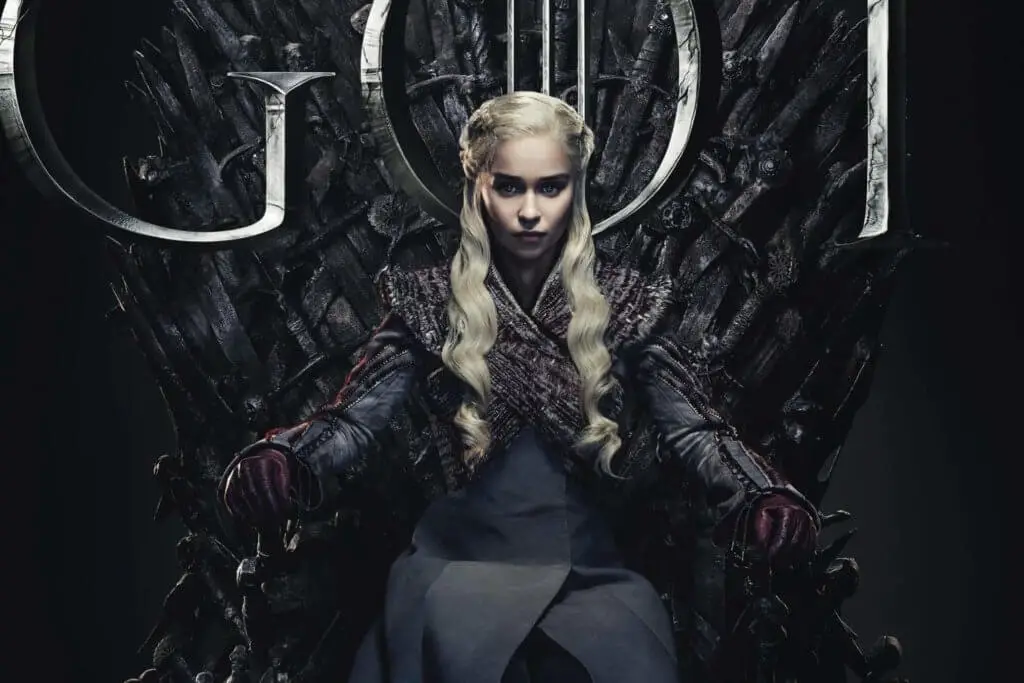 Game Of Thrones is one of the best shows like See. GOT(Game Of Thrones) is a worldwide famous action-driven fantasy television series based on A Song of Ice And Fire, a fantasy novel series by George R. R. Martin. Jason Momoa, one of the main characters in both the shows, makes this show more appealing to the fans. It is a record-breaking show on HBO in terms of viewership and has won many awards.
The fierce battles, setting and Momoa's acting will give you chills running down your spine. The epic show narrates the tale of a fictional place called "Seven Kingdoms of Westeros" where summers are as long as decades and winters span for almost a lifetime.
It is on the favorite list of many with lots of battles and fights for the throne. Well, we are not going to vomit out the whole story over here. If you want to know, just go and WATCH IT NOW!!
2. Vikings (2013)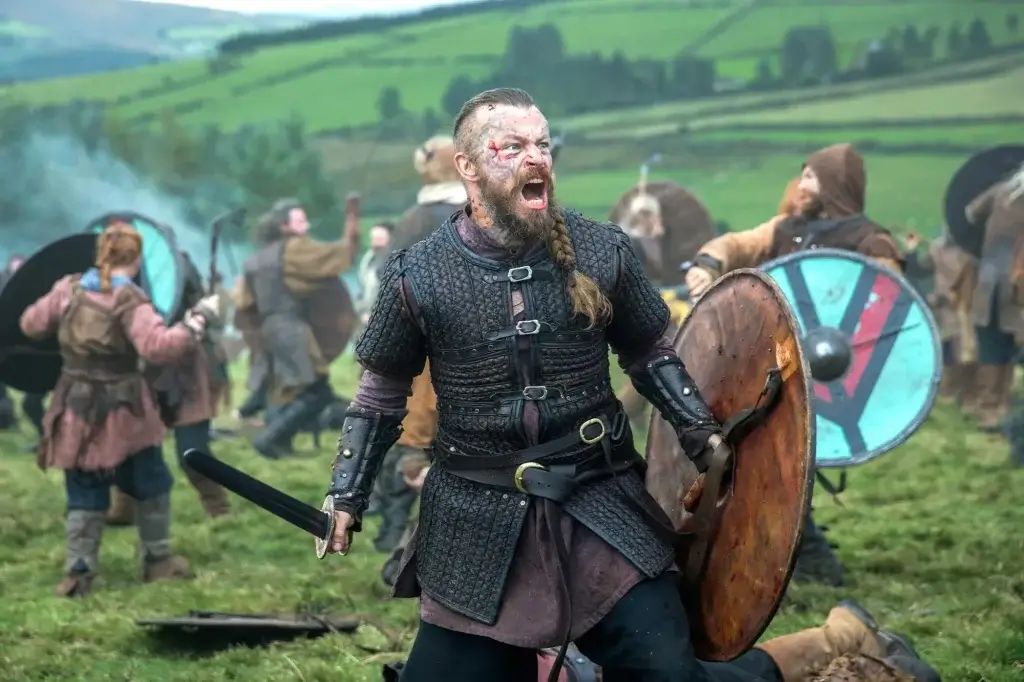 If historical dramas with a lot of action sequences fascinate you, then "Vikings", one of the best shows like See, is absolutely the one for you. "Vikings" is a historical television series produced by Michael Hirst presenting Travis Fimmel, Katheryn Winnick, Clive Standen, Jessalyn Gilsig, and Gabriel Byrne in leading roles.
You must be familiar with the background of the Vikings in the Anglo-Saxon period of England. The show follows the story of Ragnar Lodbrok (Travis Fimmel), a Viking and a former farmer who eventually becomes the Scandinavian king, and his adventures in England and North America.
How he becomes the Scandinavian king is the mystery that you need to resolve on your own by watching the show right away.
Read More| See Season 3 Release Date – Will The Third Outing Of The Sci-Fi Drama Be Back In 2022?
3. The 100 (2014)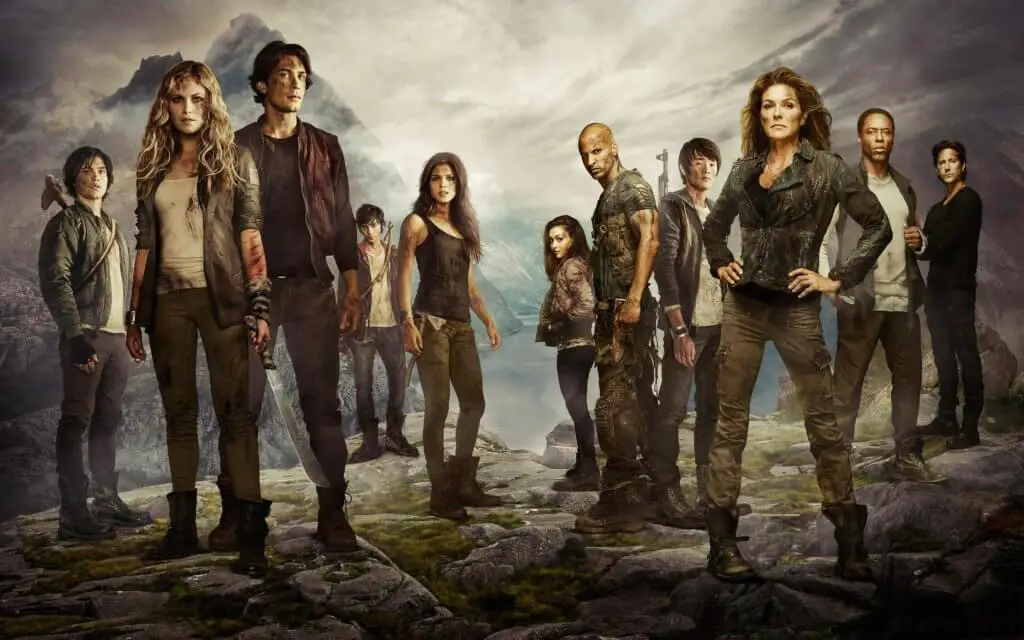 "The 100" is one of the best shows like See and my personal favorite that I would suggest you to undoubtedly jump on and watch. If you are a science fiction lover, there is no way that this show will let you down. "The 100" is an American sci-fi television series produced by Jason Rothenberg. It is an adaptation of a novel series of the same name that has been authorized by Kass Morgan.
It is set in a post-apocalyptic world as ninety-seven years ago, a destructive nuclear explosion vanished the entire life from the earth, leaving not even a single trace of mankind on the planet.
The coming generations are born in space and live in space stations. Due to system failure in these stations, a group of people is sent to the earth to check whether it is suitable enough for living or not. However, what they find on the earth leaves them shocked.
4. Altered Carbon (2018)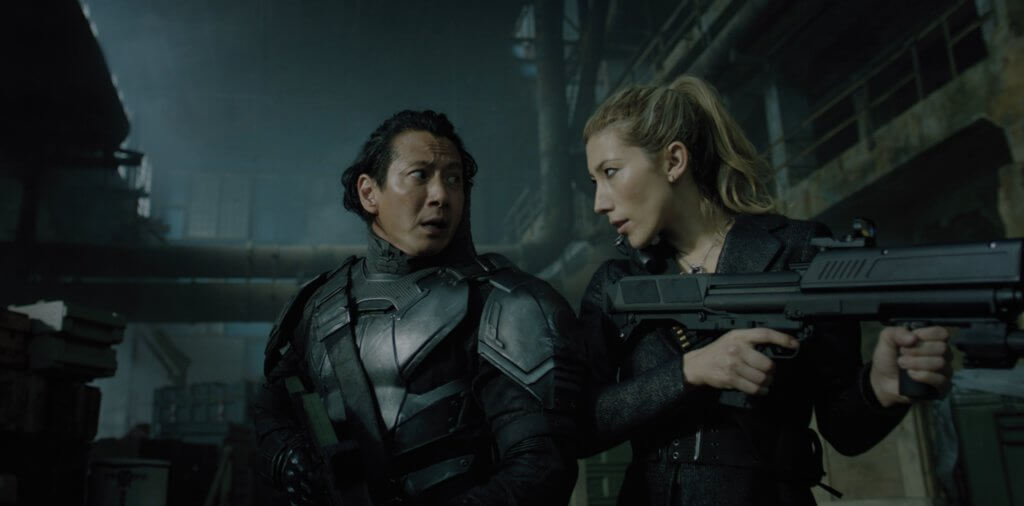 It is not some historical drama series with kings and their kingdoms or battles to win another kingdom. "Altered Carbon" is a sort of sci-fi television series set in a futuristic dystopian world. The show is an adaptation of the 2002 novel series that goes by the same name and has been written by Richard K. Morgan. It has got two seasons in all.
The story is set in the year 2384 where a person's consciousness and memories can be transferred to a new human body eventually avoiding death. Takeshi Kovacs, a former soldier and inspector, is transferred in the body of a wealthy aristocrat where he must solve a murder case.
Just like "See", the show explores the ugly side of humanity and makes us question our purpose as a human.
Read More| See Season 2 Review – What Do The Critics and Fans Have To Say?
5. The Walking Dead (2010)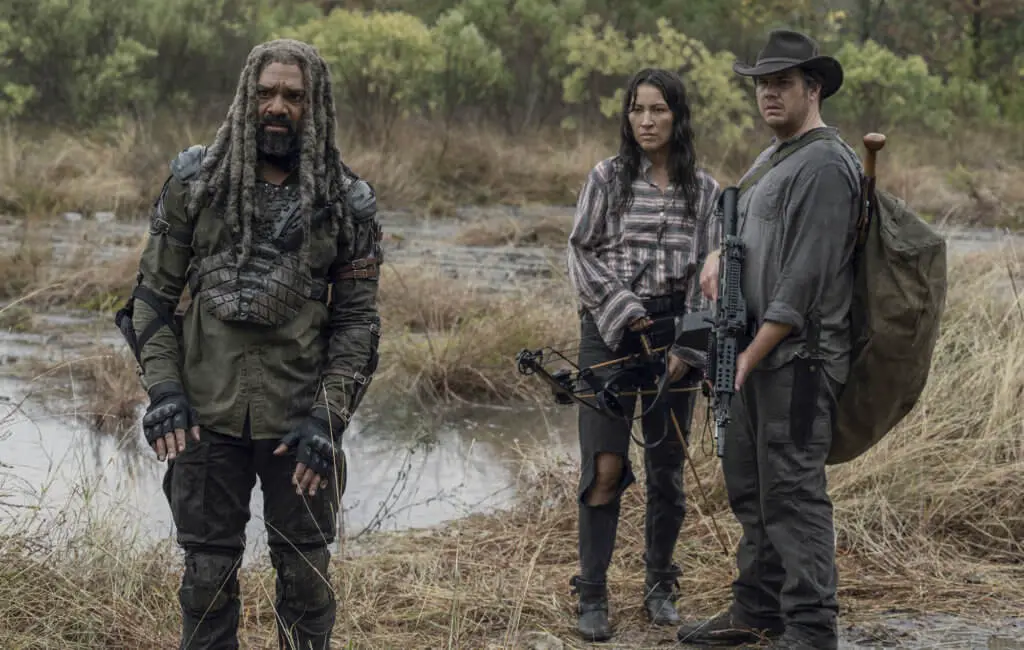 You must be wondering how could a zombie show be added to the list of best shows like See. Well, there are many similarities between "The Walking Dead" and "See". Just like "See" where you have to fight another group for your survival, "The Walking Dead" includes flesh-eaters and the others who are fighting to protect themselves.
It is not a science fiction but it is considered to be one of the best shows like See to watch right now. It is set in a post-apocalyptic world where people have turned into flesh-eating monsters and is one of the longest-running zombie shows with 11 seasons.
6. Westworld (2016)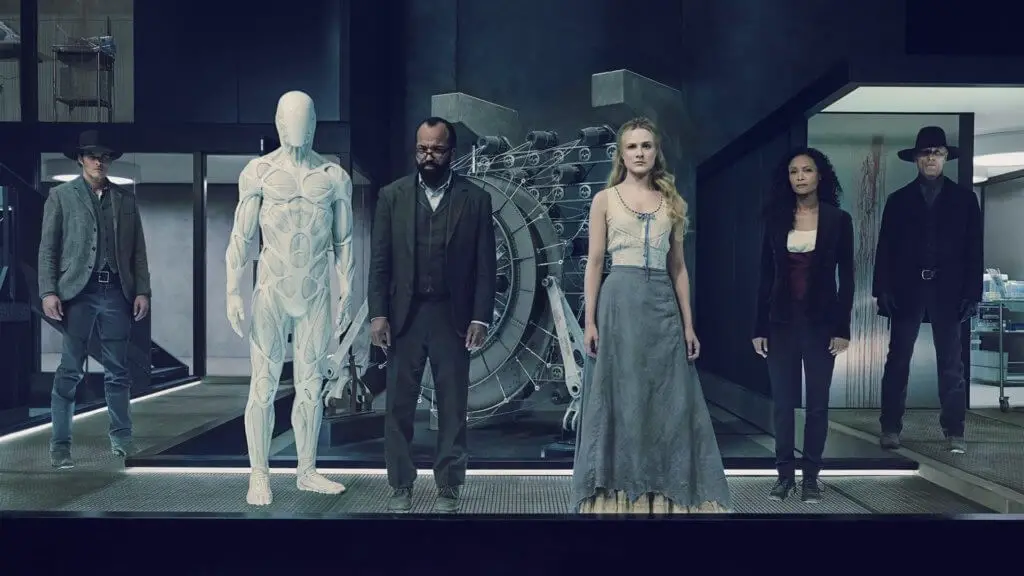 It is another American sci-fi television series produced by Jonathan Nolan, starring Evan Rachael Wood, Thandiwe Netwon, Jeffrey Wright, James Marsden, and Luke Hemsworth as main leads. The show has three seasons and is considered to be one of the best shows like See.
It premiered on HBO gaining the highest viewership. The show is set in the futuristic world of 2050 where humans are residing with robots that are not very different from humans based on their looks.
The androids have taken over the world and they have developed an adult park with a titular theme where the wild desires of guests are fulfilled by the hosts.
The hosts are programmed in such a way that the guests cannot be harmed.
Read More| See Season 2 Ending Explained – What Happens and Why?
7. The Handmaid's Tale (2017)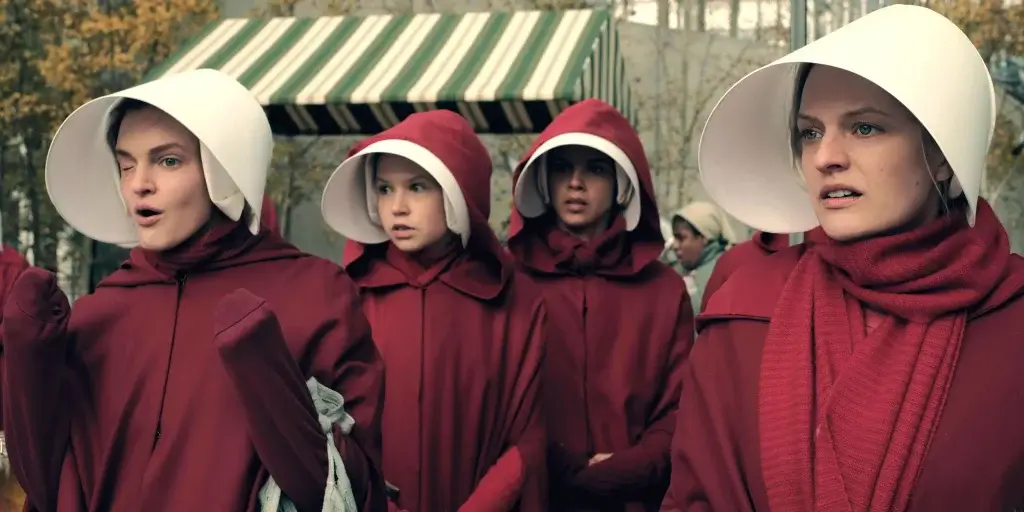 One of the best shows like See that we suggest you to binge-watch in 2022 is "The Handmaid's Tale". The Hulu original series has been adapted from the 1985 novel by Margaret Atwood that goes by the same name.
It is considered to be a feminist drama that shows the sufferings of women in a male-dominated society. The story follows the lives of women who are forced to serve as handmaids to the non-fertile wives of wealthy leaders as a religious group takes over the futuristic dystopian U.S.
The show basically portrays women as slaves who are suppressed from fear and their children are taken away from them.
8. Into The Badlands (2015)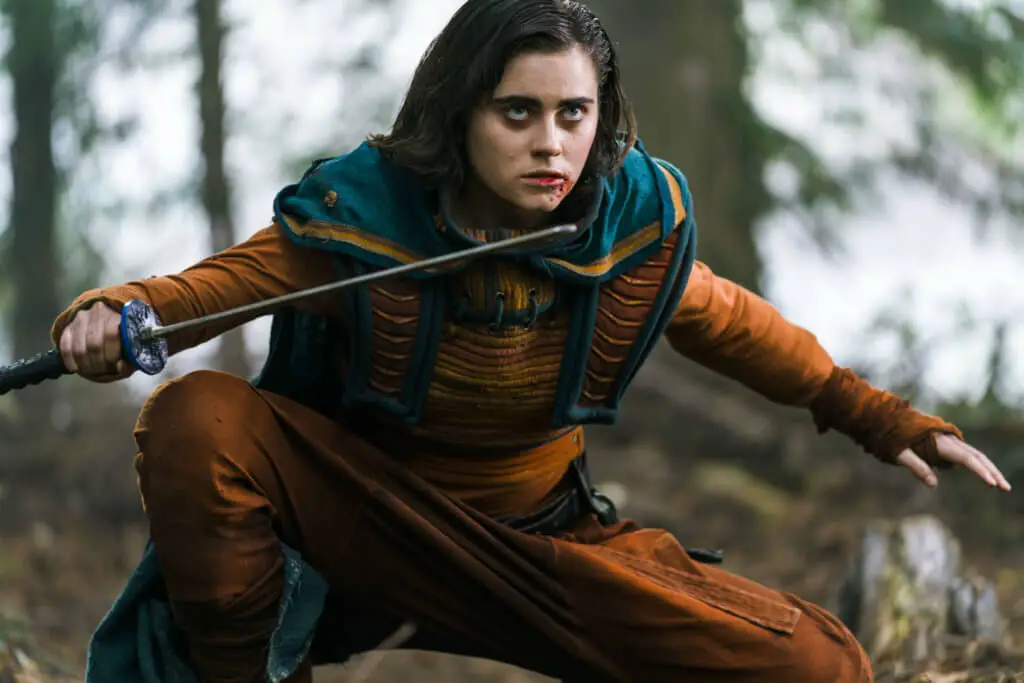 "Into The Badlands", one of the best shows like See, is again a show set in futuristic post-apocalyptic conditions, that is, 500 years ahead of time where people have no access to high technology weapons and the only way to survive is to defend themselves by using their own human abilities or historic weapons like crossbows.
Just like "See", there are also different groups and communities in the show that are marking their territory and fighting to protect it. We will surely suggest you to watch this now if you are looking forward to something similar to "See".
Read More| What Is The Mystery Behind Schitt's Creek Season 7 Cancellation?
9. Taboo (2017)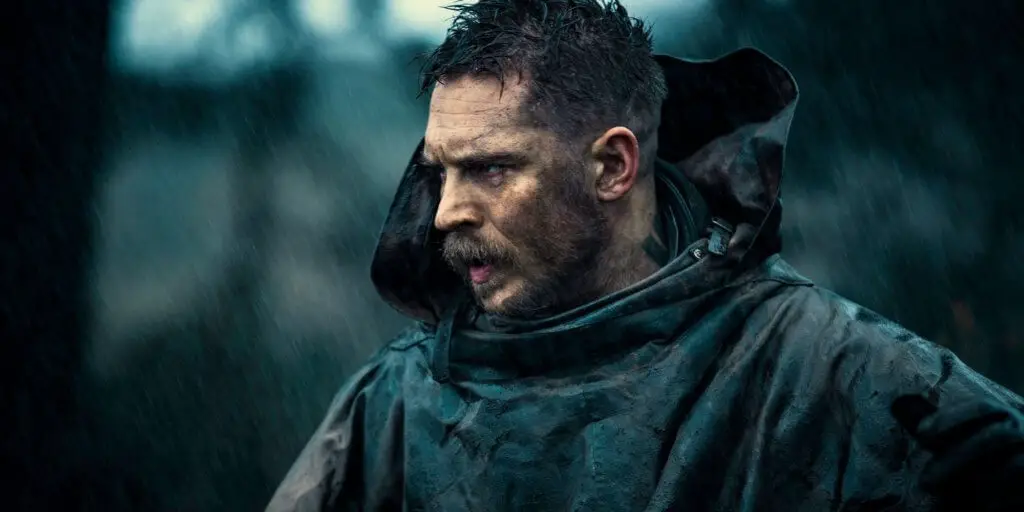 We are pretty sure that you must not have heard of this name before. It is because the show is highly underrated. But if we were to ask what are the best shows like See, we will definitely suggest you this one on the list.
"Taboo" is a historical drama television series created by Scott Free London, starring Tom Hardy who is also the producer of the show. The show narrates the life of James Delaney who, after his father's demise, returns to London but ends up in a dispute with the East India Company.
The show basically gives us the picture of the world ruled by Britain in the 19th century.
10. Colony (2016)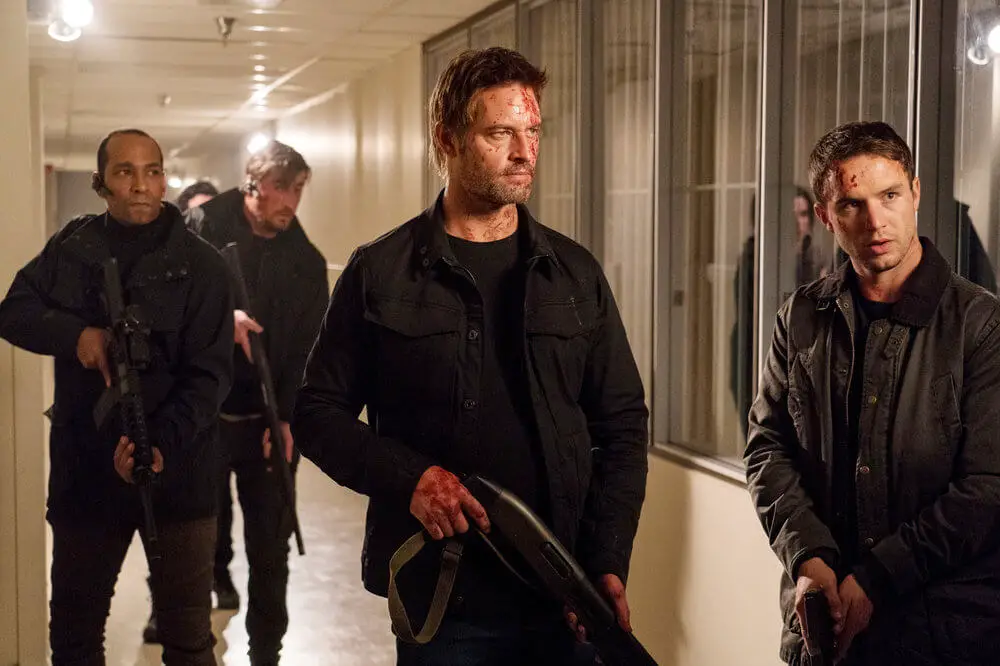 Colony is again a sci-fi television series starring Josh Holloway, who also serves as a producer for the show. It is set in a near-futuristic dystopian world of Los Angeles where extraterrestrials have taken over dividing the cities and colonies.
They have control over everything including what you eat, how much you can eat, and whether you can get out or not.
If rules are broken, there are severe consequences like being forced to become their slave or parting from one's loved ones. Though the show didn't get much recognition, it is one of the best shows like See and is worth watching if you like science fiction.
Read More| The Nevers Season 2 Release Date – HBO's Sci-Fi Drama Is On The Way!