P-Valley, an American drama television series created by Katori Hall premiered on Starz on July 12, 2020. The drama was nominated for various awards like the GLAAD Media Awards, Independent Spirit Awards, TCA Awards, and the NAACP Image Awards.
After one week of the premier of Season 1, the show was renewed for a second 2 on July 27, 2020. P-Valley Season 2 is claimed to have ten episodes and the production started in June 2021. Though the release date for Season 2 has not been announced yet, it is expected to air in the year 2022.
For more information about P-Valley Season 2 cast and plot, scroll down…
P-Valley Season 2 – Where Has The Show Reached So Far?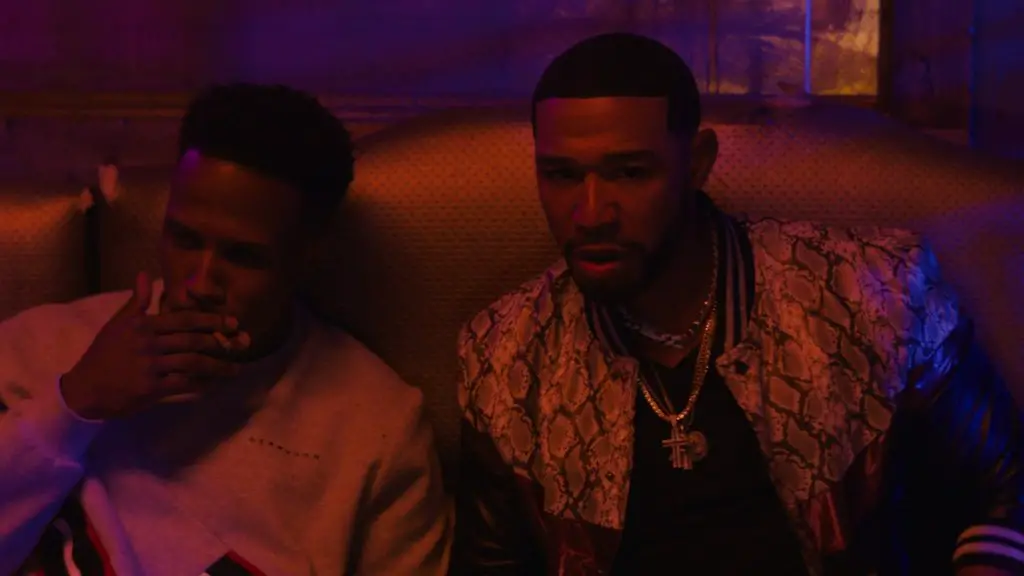 The show talks about the story of a little strip club and the characters who come through its doors—the hopeful, the lost, the broken, the ballers, the beautiful, and the damned.
P-Valley Season 1 begins with Halley Colton as Autumn who finds a suitcase that gives her a new identity. Her daughter died before the beginning of the story and the viewers are just informed of it, she then comes to the town of Chucalissa for a fresh start and to escape her abusive boyfriend, Montavius. Desperate for the earnings, she gives auditions and lands a gig at the strip club, the Pynk.
The Pynk is run by Uncle Clifford, a humorous and eccentric personality who keeps the dancers entertained at the club. The lead dancer is Mercedes which is played by Brandee Evans, she wants to start a dance team for teenagers and quit her job at the club.
The night Mercedes planned to have farewell from the strip club, she got into a heated argument with Patrice. She gave Patrice money to hold as the payment for her gym but she stole it and used it to pay for her own church. The quarrel between the mother and the daughter landed them in jail.
In Mercedes' absence, Keyshawn filled in and wowed the crowd with Lil Murda's song playing! Both Lil Murda and Keyshawn formed a "relationship" to piggyback their newfound viral fame but their own personal relationships were toxic! Keyshawn was being abused by her boyfriend and the bouncer; Diamond came to her rescue.
Later on, she has a newborn baby she cares for. Meanwhile, Lil Murda wrestled with his sexuality, even having sex with Uncle Clifford where he wanted to take the relationship public, but Clifford wanted to spare his rising rap career from the scrutiny.
Andre Watkins wanted to buy up the land and build a casino demolishing the Pynk and Mayor Tydell Ruffin wanted the deal to move forward as soon as possible because he was getting huge profit from this particular investment. Both of them plan to have the Pynk auctioned and Uncle Clifford didn't have the funds to pay for it.
Meanwhile, Autumn used her sex appeal and infidel relationship with Andre to get insights into the imminent sale of land.
As the story moves forward, Autumn figures out a way to slowly extract money from her ex-beau and eventually has to involve Mercedes to pull the money faster. In the season finale, Halley used the money to outbid Mayor Ruffin and purchase the Pynk. She offered Uncle Clifford a deal to be her business partner.
Montavius tracked Halley and Autumn down where eventually a tussle ensued, a gun went off but the audience wasn't shown who was shot. Now, this is where season 2 for P-Valley will pick up…
P-Valley Season 2 Cast – Faces We Are Most Likely To See In The Second Season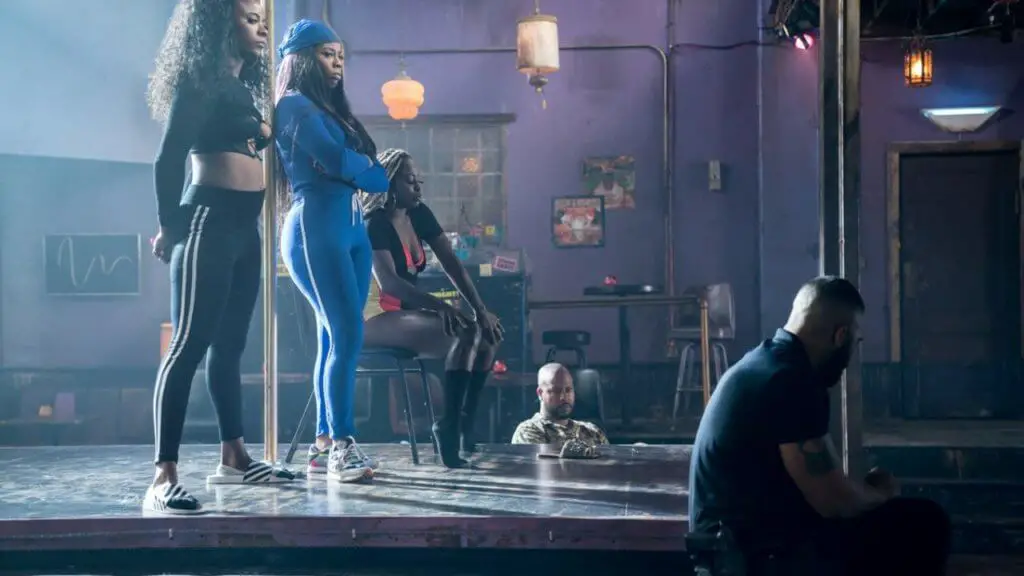 Brandee Evans will perform as Mercedes Woodbine, Nicco Annan as Uncle Clifford, Shannon Thornton as Keyshawn (Miss Mississippi), Erica Johnson as Halley Colton (Autumn Night), Skyler Joy as Gidget, J.Alphonse Nicholson as Lil Murda, Parker Sawyers as Andre Watkins, Harriett D. Foy as Patrice Woodbine, Dan J. Johnson as Corbin Kyle, Tyler Lepley as Diamond, Isaiah Washington as Mayor Tydell Ruffin, Nikkita Johnson as Janice and Indya Bussey as Blue Cinnamon.
P-Valley Season 2 Plot – What Can Be The Upcoming Story?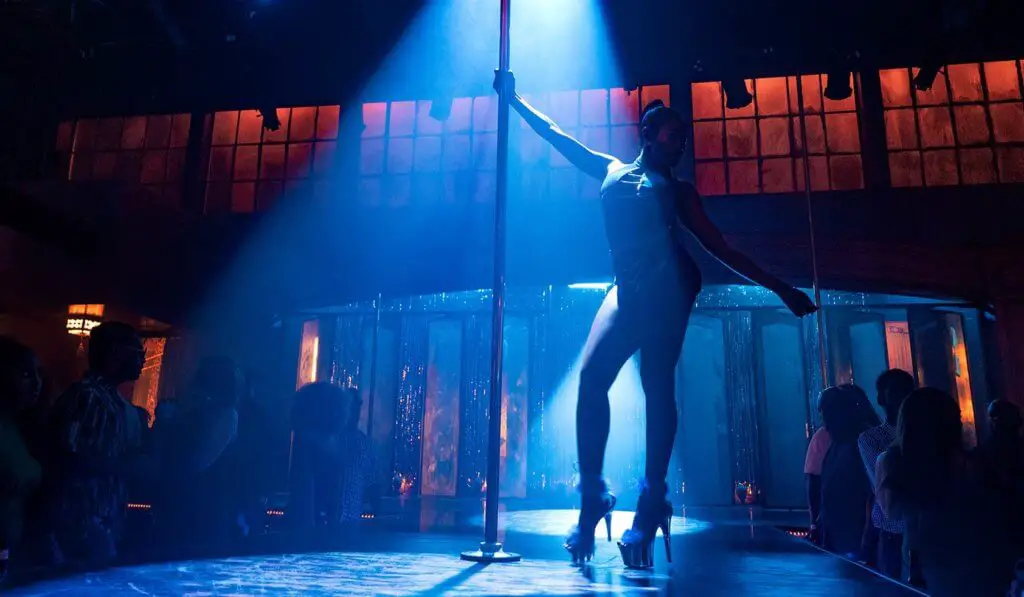 With P-Valley season 1's finale in mind, there might be a few storylines based around Autumn Night being the new owner of The Pynk after she won the club in an auction. Making her technically Uncle Clifford's boss, which will be quite a tiff.
As Hall told in one of the interviews –
"The power dynamics at the club have completely changed and to see Uncle Clifford and Hailey fight over the throne will be stuff of legends."
Mississippi and Lil Murda's romance and musical talents can probably be seen beyond Chucalissa in P-Valley Season 2. But there is a possibility that stuff from their past will still hold them back like Mississippi's abusive relationship and Lil Murda's reluctance to come out and publicly date Uncle Clifford. Then there's Mercedes, who was robbed by her own mother in the previous season, she might be able to afford her dance studio once again because of Autumn's generosity.
There were statements made by Hall in an interview for Mercedes –
"The Mercedes that we've grown to know and love in season one, we root for her even more in season two. Even when she gets broken down, there's always this attempt to rise again, and I think that's the thing that we're going to continue seeing in Mercedes and continue being inspired by."
Lastly, the question mark that came out of the first season finale: What happened in the Paradise Room? Did Uncle Clifford and Mercedes help Autumn kill her gangster ex? Or is he still alive? This is the biggest cliff-hanger that might be answered in P-Valley Season 2.
P-Valley Season 2 Trailer – Is The Trailer Out?
There has been an official confirmation for Season 2 coming now but there has been no official trailer for P-Valley Season 2 yet. Though with the shoot already begun, the trailer for Season 2 is most likely to be out in a couple of months with a slight delay due to the Covid-19 situation.
Till the makers drop a trailer for P-Valley Season 2, here is the trailer from the previous season for you to revive it all –
Related Content|