Created by Jed Mercurio and produced by World Productions, Line of Duty is a British police procedural television series that first aired in the year 2012. It turned out to be the best tv series on BBC Two in the period of ten years with millions of viewers and a growing family of fans. The previous season was delayed due to the Covid-19 pandemic but production somehow managed to release it in May 2021 and since then, fans have been waiting to know the whereabouts of Line Of Duty Season 7.
The series won the Royal Television Society Award as well as Broadcasting Press Guild Award for Best Drama Series. It was listed among the Top 50 BBC Two shows of all time. It also got the eighth position in The Independent's list of the twenty most great police shows of all time in the year 2016. It also got the National Television Award for Special Recognition.
The drama is all about crime, action, drama, thriller, and a bucket full of suspense, and because the story details are never revealed, that is why people enjoy the turns and twist to the highest. Hence, predicting the storyline for Line of Duty Season 7 is a bit tricky. Though in season six, there has been a shocking revelation of Detective Superintendent Ian Buckells (Nigel Boyce) as H/the Fourth Man working within the police force for the organized crime group.
Read on to know all the information that we have about the next season in the line –
Line Of Duty Season 7 – Journey Until Season Six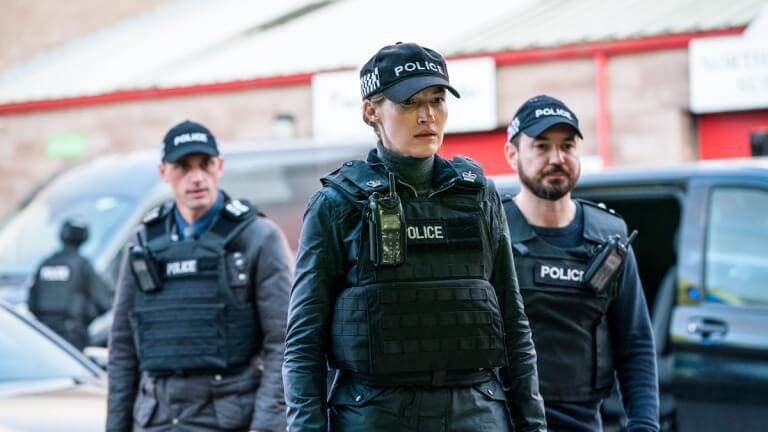 The series follows DS Steve Arnott played by Martin Compston who is an authorized firearms officer, transferred to Anti-Corruption Unit 12 (AC-12) because he refused to agree to cover up an unlawful shooting by his own team. At AC-12 Arnott is partnered with DC Kate Fleming played by Vicky McClure, an undercover officer with eager investigative instinct. They work under the supervision of Superintendent Ted Hastings played by Adrian Dunbar, uncovering corruption within the fictional Central Police Force.
Throughout the series, AC-12 investigates cases involving corrupt police officers. With each series, the investigation gets deeper and they are able to connect the dots which ultimately leads them to the realization that the police are linked to an organized crime group.
After ten years of success story building, season six is concluded in May 2021, where AC-12's anti-corruption unit finally uncovers 'H' aka The Fourth Man who is none other than Ian Buckells played by Nigel Boyle. With the villain being revealed the series shall end, right? But it looks like neither the cast nor the fans were ready to bid farewell to Line of Duty yet.
Line of Duty Season 7 Release Date – When Is Seventh Iteration Arriving?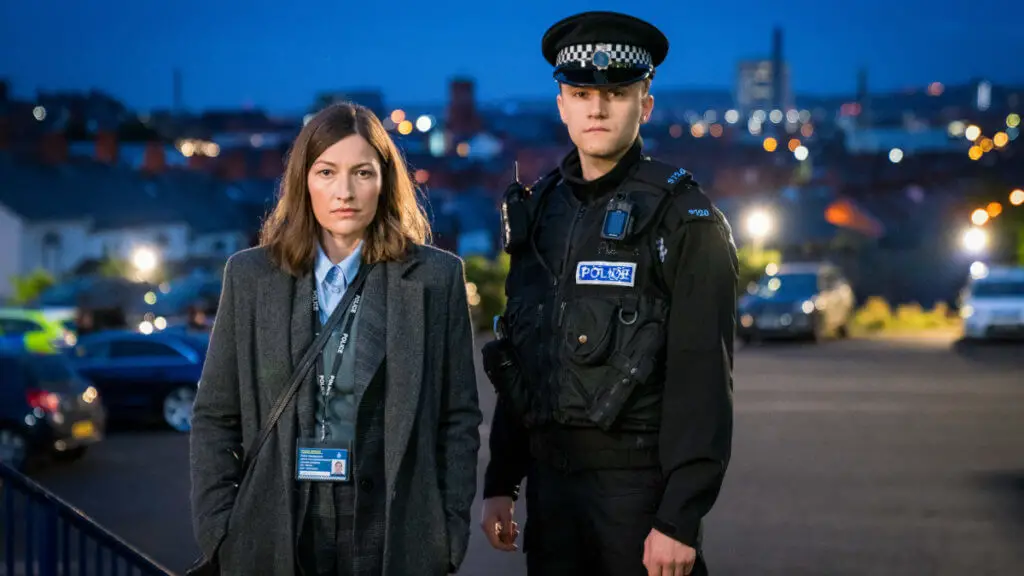 There has been no official statement for the beginning of the filming yet, so the release date can only be assumed for now and most probably it is going to be March 2023. The show has this definitive pattern of airing between the month of March and April in the years – 2012, 2014, 2016, 2017, 2019, and 2021, mostly running for six episodes in each season with an exception of seven episodes in season six.
The show has typically taken a two-year break in between seasons, but this time it was due to the pandemic, the production of Season 6 was disrupted because of the pandemic, so it arrived a little later than planned.
Line Of Duty Season 7 Cast -Who all are going to be in Season 7?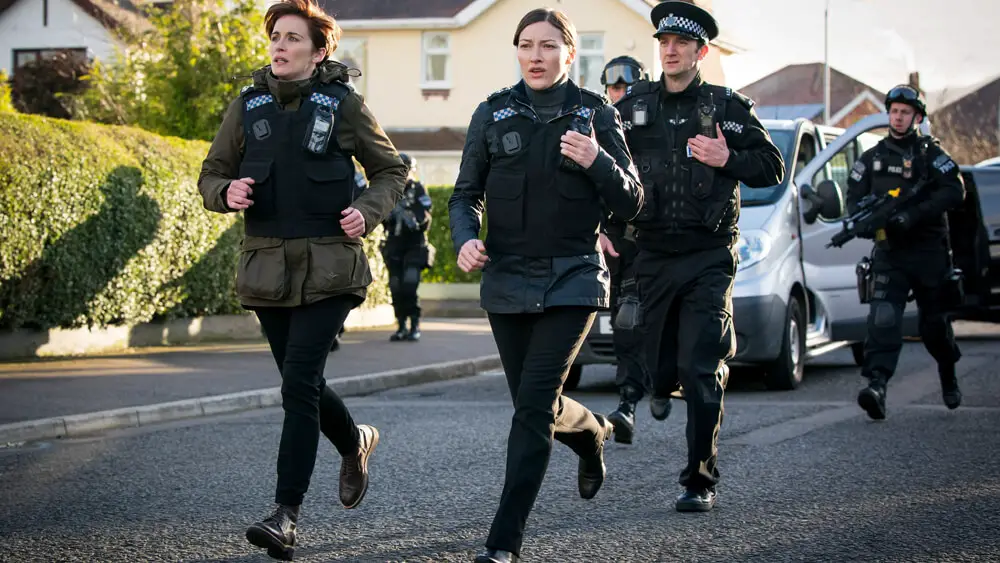 The BBC hasn't confirmed whether the shooting for the Line Of Duty Season 7 has begun or not and without any official statement, it is tricky at this point to know who all are going to be the part of Season 7. But we do know now that all of the main players are still alive after the Season 6 finale and seeing the previous six seasons, it is possible that the main trio of officers would return in Line Of Duty Season 7 with Adrian Dubar as Ted Hastings, Martin Compston as Steve Arnot and Vicky McClure as Kate.
Anna Maxwell Martin also seems to make an appearance in the upcoming season. In Season Five, she joined the cast as the intimidating Detective Chief Superintendent Patricia Carmichael, who took control of AC-12 after Hastings was pushed into retirement. So, it would be a great surprise to see how this shift of power affects the department.
Line Of Duty Season 7 Plot – Spoilers For The Seventh Season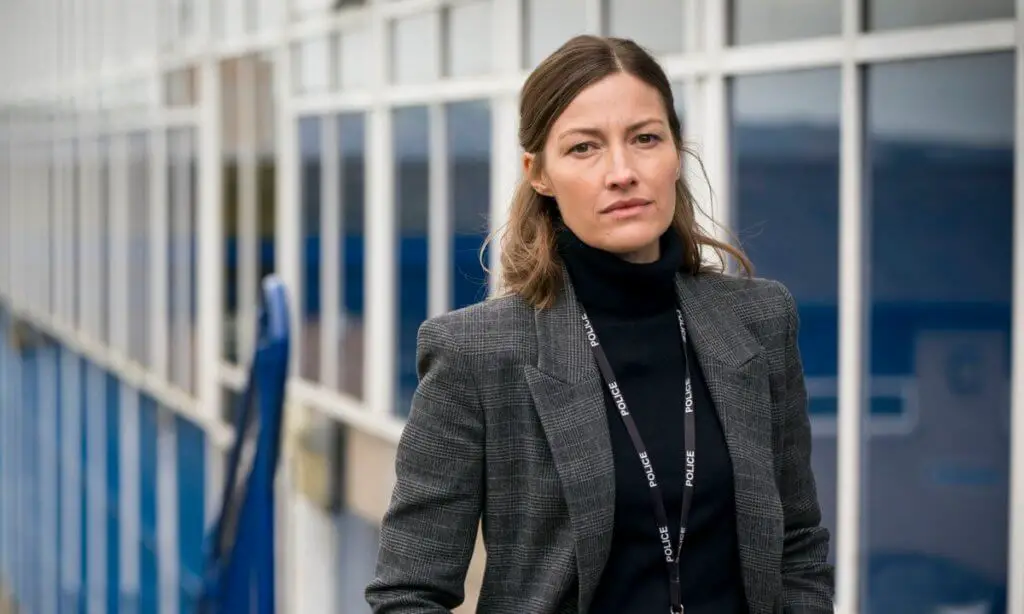 The mysterious figure that AC-12 had been searching for such a long time was finally revealed but that doesn't conclude the story. Why? – Because Buckells was not the one in charge of all the corrupt officers, he was just a connecting chain, all he did was create smooth communications for them and help them move certain operations along. Looks like the real face behind all this is yet to be revealed.
With every season comes a new corrupt officer who always stays against the entire department. Just like Chief Constable Philip Osborne who has been against AC-12, from the beginning of the show is still working directly against AC-12. In episode five of season six, he claims that AC-12 does more harm than good in a press conference. Given the previous chart of episodes, the show could be ramping up to a finale, and taking Osborne down would be a good way of concluding the show.
Season six also introduced a retired corrupt officer living in Spain – Marcus Thurwell played by James Nesbitt. Although he was supposedly killed during the Season six finale, many fans were convinced it was a coverup because we never actually saw Thurwell in action. With that being noticed, Thurwell might or might not become the person who gives way to Osborne's downfall? For this question to be answered, we'll have to wait for the confirmation of Line Of Duty Season 7.
Line Of Duty Season 7 Trailer – When Is The Trailer For Seventh Season Coming Out?
Showrunner Jed Mercurio told BBC Breakfast in an interview: "Well I think if Line of Duty fans propel Sleeper to the top of the bestseller charts, I think that will say that there's a desire for more of my work, so that might motivate me." He further said: "Currently there are no plans, to answer that question seriously."
With no confirmation on the beginning of the shoot for season seven and the release date, it seems way too early for the trailer to be out but it will be eagerly anticipated especially after all the clues in the Line of Duty season 6 trailer. Like many fans had this theory that Kate must survive the shooting in episode five of series six because she was seen in a piece of the trailer which at the time had yet to air meaning she must be alive. And much to their surprise, they were proved right!
So, let's wait for the confirmation of Line of Duty season 7 by the BBC because BBC Chief Content Officer Charlotte Moore has confirmed that as far as the BBC is concerned, they would like to see more series of Line of Duty.
Till the makers drop a trailer for season 7, here is the trailer from the previous season for you to revive it all –
Related Content|